Dependable Coverage
No two trucking companies are the same. As experienced agents, we listen to understand your needs and tailor your policies accordingly.
5 Star Customer Service
One major complaints from Truckers is ease of certificates. Our clients rate us highly. No waiting for loads!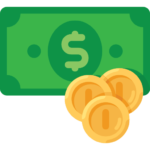 Affordable Rates
We have access to several insurers offering a variety of rates. We also offers flexible easy payment terms to keep you on the road.